Happy Friday! I hope you had a great Thanksgiving holiday. We had to change gears from vacation mode at Disney to get ready for Thanksgiving and hosting 20 people in matter of a day. But, as crazy as it was, I am grateful for the big celebration. What are your plans for today? Do you prefer to stay in pajamas and drink coffee on this Black Friday? Or do you hit the ground running and shop til you drop? I've done both in years past but today, I think I will do most of my shopping online. As usual, I am sharing some Favorites in home, style and family.
ONE| Disney World With Big Kids
It had been three years since we last went to Disney World. So, I wondered if it would still be as magical now that the kids are older. But, I was so happy to find that Disney was even more fun with big kids. Sure, I was a little nostalgic that the kids weren't begging to meet Mickey or the Princesses. But, since we didn't spend time meeting characters, it really freed us up to do more things and get on more rides! Plus, we didn't have to work around nap times and we didn't have to lug a stroller.
The kids are already asking when we can go back. It was a fun trip and a great opportunity to I'll share more details on our trip soon!
TWO| Black Friday Favorite Deals
I think part of the thrill of Black Friday is finding the best deals. Since my days of heading out to the stores before breakfast are over, I am looking for the best online sales. Here are a few of my current favorites:
If you have been thinking about an Instant Pot, today might be the day to get one! I've had ours for over a year and I use it weekly. Yesterday, we made these delicious mashed potatoes in our Instant Pot! So good!

Yippee–the Amazon Echo Dot is super cheap! We got two Dots during the Amazon Prime sale and now, they are on sale again! Definitely grab these if you want them. I have not seen them as cheap as today!

My daughter has a weighted blanket on her list. This Weighted Blanket has 5 Star Reviews and you can choose different weighted options. The guidelines for weighted blankets is 7-10% of your body weight. We ordered the Chevron Pattern.

The best vacuum for moms out there! I use my Dyson Stick Vacuum several times a day. In fact, I rarely get out our other (bulkier) vacuum. If you are debating between a iRobot or a Dyson Stick Vacuum, hands down I would go for the Dyson.

GREAT deal on headphones at Target. Everyone in my family would appreciate a set of these headphones.

Iviana & Co has  55% off the ENTIRE SITE! You can grab any of their earrings and accessories for this Black Friday Deal. The savings will show up after your items are added to your cart.
Use JACLYN10 for an extra 10% off!
Target Deals
So many good deals at Target! The sweaters HERE and HERE I talked about last Friday are all on sale for $10! I ordered one of each for my 12 year old and me!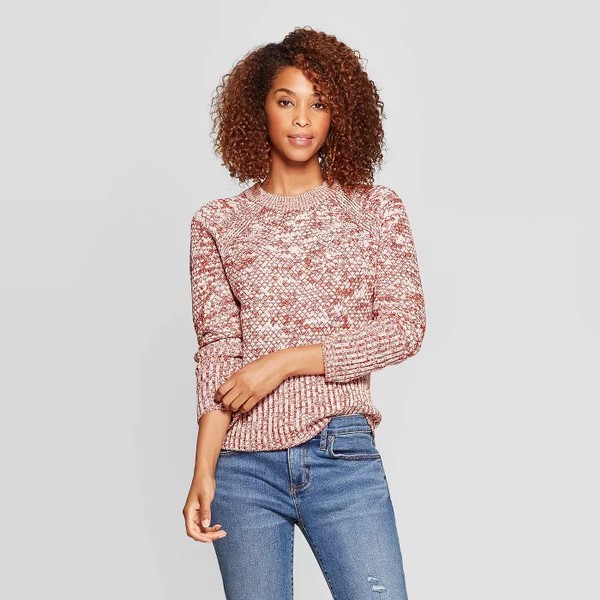 I also ordered this Scrunchie Set (30% all beauty sets). Great gift for tweens and teens!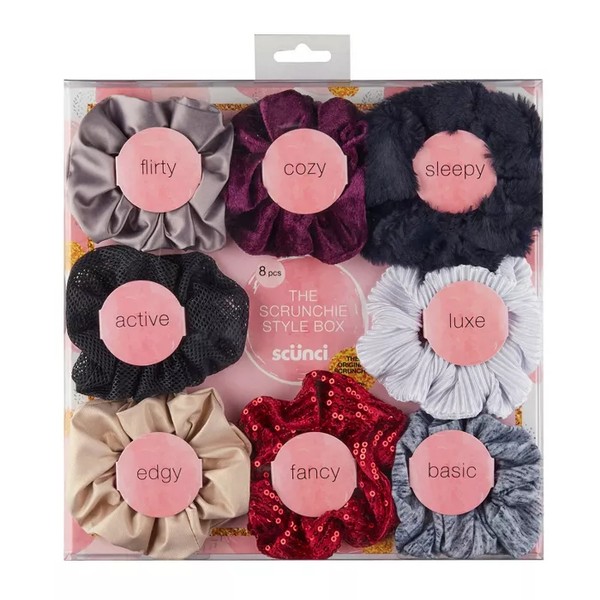 If you are looking for a screen free device to stay connected with your kids, the Relay Go is a great option. It is perfect for kids not old enough (or ready) for a regular phone. You can read our review HERE.
You can get the Relay Go for 50% off right now (plus $9.99 monthly service fee). No contracts required.
More Black Friday Sales
Black Friday Favorites

THREE| Ultimate Decluttering Sale
Now might not be the time you are thinking about decluttering. But, there is a Black Friday Sale in the Shop. You can grab the Decluttering Guide for 40% off. Buy now and be ready to get started on January 2nd (when you are ready to declutter)!
The discount will automatically be applied when you add the Guide to your cart.
FOUR| On the Blog
How many days does your family eat Thanksgiving leftovers? We have about one leftover dinner in us and then we need a break. I shared a super easy Chicken Parm Sliders recipe on Tuesday. It is on our menu tomorrow night.
Your kids will appreciate these mini sandwiches and everyone will enjoy a little break from turkey and mashed potatoes:)
Here's to a relaxing weekend! I am linking up with Erika, Narci and Andrea for this Friday Favorites post, so be sure to head over to their blogs as well!
Let's Stay Connected! Instagram | FB Group: Mom Life Simplified |FB Group: Homegoods Happy| Pinterest