Happy Friday friends! It has been a much calmer week than the previous one (thank goodness). I appreciate all of the sweet messages on my challenges last week). I really appreciate this little blogging community! It is hard for me to believe next week marks my one year anniversary blogging. Time really does fly! I have learned so much and I experienced so many positive experiences because of blogging. (more on that next week!). Anyway, today as usual,  I am linking up for Friday Favorites with  Erika, Narci and Andrea.
Easy Summer Activities for Kids
Every year I say this but this has been our best summer. At the beginning of the summer I declared we would have a summer where the kids would get to experience some boredom.  While I am not sure THEY would say that they were bored this summer, we definitely got to experience more days of no plans than we had in summers past.
As the kids have gotten older, it has been easy to roll with summer and to do fun activities. We have fun playing at home or going off on an adventure. We did a lot of fun activities without leaving our house this summer!

We also took some mini staycations around town! We checked out:

There have been some years that the kids and I are ready for school to begin and to get a little break from each other. But, this year, I can honestly say that the kids and I are not ready for school to start:( I know once the kids settle into school it will be like they never left for summer break. I will get a chance to check off some things on my to-do list that has been neglected all summer.
Back to School Shopping
This week, our daughter had middle school orientation (6th grade). It is going to take some time for it to sink in that I have a middle schooler!  My mom, daughter and I have a yearly tradition to go back to school shopping. We got a chance this past week to spend our evening together getting some clothes for my daughter.
Every year my daughter has her own ideas on what kind of clothes she wants and where she wants to shop. This year, she found everything at Old Navy and a few items at Marshalls. Old Navy is a perfect store for tweens–inexpensive and has some of the latest trends.
Right now she is going back and forth on her first day of school outfit but she is leaning towards this romper:
We also got her this jacket! It will be perfect for cooler mornings in the fall!
:
She picked out these couple tops too: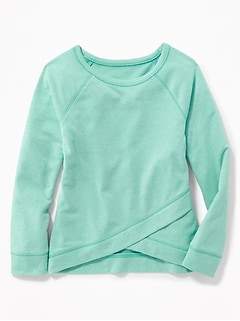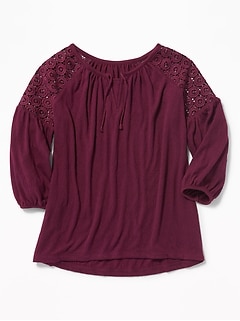 This girl really lucked out–she also got two pairs of shoes and a few pants! She is definitely ready for 6th grade!
Bomba the Brave & Anti Bullying
Speaking of back to school, it is hard not to think of all the social situations that arise when the kids are in school. I've always heard this and it couldn't be more true Bigger Kids=Bigger Problems! My youngest is starting kindergarten and it pulls at my heart to accept that we are releasing him to the world. So many good things await him but it is also a little scary and sad to think of the challenges that he (and all kids) face these days!
Recently, I had the chance to chat with a Cleveland personality and former TV broadcaster,  Denise Dufala about her anti-bullying book, Bomba the Brave. This sweet book tells the tale of a little bunny, Bomba, that gets made fun of  after he wears his new glasses to school. That's when a bunny named Tess comes to his rescue and teaches others the importance of kindness.
Denis Dufala wrote this book as a tool for parents and educators to open the dialogue about bullying. The book is part of a bigger anti bullying program called Be Kind Stick Together. Head over here for more details on the program including information on how you can bring this program to your local school!!
I can not wait to be a reader in my Kindergartners class and read Bomba the Brave. This book is a perfect teaching tool for the early elementary grades!
This book is available here or here!
Chick-fil-A Breakfast
Yesterday, the kids and I were invited to Chick-fil- A to try out their breakfast. Maybe I'm alone on this but I didn't even realize Chick-fil-A served breakfast! Breakfast is served until 10:30.
Chick-fil-A is one of the few food places that the whole family can agree on. So I was happy to see that like their other meals, the Chick-fil-A breakfast menu had options for everyone. My kids loved the Chick-n-Minis and Biscuits meal! The biscuits were warm and buttery with a hint of honey. So yummy!
My daughter loved the yogurt parfait with fruit and cookie crumbles!
Of course, we all loved the frozen lemonades.
There are some lighter options including the egg white grill, sunflower mutigrain bagel, fruit partfait and fruit bowl! The egg white grill is so yummy! We also all loved the mini hashbrowns! We did not leave hungry!
Also I wanted to be sure to tell you that Chick-fil-A now has a rewards app that you can download on your phone. You can earn points and rewards for certain food purchases.  My favorite feature of the app? You are able to order your food and have your order brought to you as curbside pick up!!
We had a great morning and every one of us enjoyed the Chick-fil-A breakfast!
Solo Window Shopping
Finally, I had a few returns at our nearby mall the other day and I got the luxury (of time) to pop into a few other stores. How cute are these towels I spotted at Anthropologie?! I could take one of each style!
Also spotted at Anthro was this cookbook and I was so intrigued! Healthyish (or healthy food s most of the time) is my motto. I didn't purchase the book but the reviews are Amazon are very positive, so I'm tempted to order.
Speaking of healthy eating, this sign at Altr'd State is too cute! Whenever I see this sign I smile…and I can most certainly relate:)
**************************************************************************
Anyway, that is about all for this week! I hope you have a great weekend. I'll be over here getting the kids (and me!) ready for next week.
Back to School Decor is up!