Friday Favorites: Leopard Print Pants, Advent Calendar and Vintage Market Days
Happy Friday! It is hard to believe it is the last weekend of October! By next Friday, November 1st,  we will have bellies full of candy and our focus will be on the upcoming holidays! Anyway, I hope you enjoy this fall weekend. As usual, I am sharing some Friday Favorites in the way of home, family and style!
*Some affiliate links used.
ONE| Leopard Print Athleta Pants
I have not had a chance to recap the rest of my mother daughter shopping trip. However, I wanted to share some FAVORITE pants that I picked up at Athleta on our trip. These leopard print high waisted leggings are a new favorite everyday pant. From workouts to running around town, I could wear these every day!
I've said this before, but I love the quality and fit of Athleta pants. So even though their clothing is on the pricier side, I find myself wearing them again and again.
I also tried on these lined jogger pants while I was at the store and I loved the fit and feel of them too. I will probably go back and get these pants soon:) Athleta pants are so versatile and they look good working out or just running around town.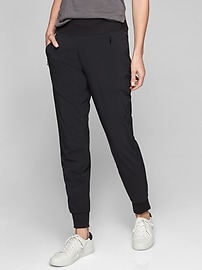 Also, on our trip, I got some of these very inexpensive workout tees.They are really comfortable and soft. It is hard to find that perfect workout top especially short sleeve ones!
TWO| Tea Advent Calendar
This time of year, I love an afternoon cup of tea. I have made it a routine to make myself some tea when the kids get home from school and I am hanging out with them in the kitchen. My 12 year old daughter usually asks for a cup of tea too. Something about cooler weather makes tea so enticing. I don't drink any tea all summer!
My friend Morgan shared this cute Tea Advent Calender on Instagram. What a fun treat for tea lovers!
Last year, we picked up the Aldi Wine Advent calendar and I am debating on getting it again. The Aldi wine advent calendar will release on November 6th and retails for under $70. Last year, people were lining up before the store opened to grab one of the sets. They sold out within minutes. So I'm not sure if I am up for the challenge again!
Did you get the Aldi wine advent last year?
THREE| Easy Homemade Applesauce Recipe
Last weekend, we went to the apple farm and we came home with a ton of apples. Once a fall, I make some homemade applesauce in the Crock Pot. It is so much better than jarred applesauce and I always think why don't I make it more often.
Over on this post, I shared our homemade applesauce recipe. I also included some apple gift tags, so you could share some of this delicious treat with your friends or neighbors.
My youngest son was so excited to take over a jar to our next door neighbor.
FOUR| Vintage Market Days Cleveland
Last night, I got to attend a preview of Vintage Market Days Cleveland. It was a fun shopping event!! If you are local, I highly recommend checking it out!
You can get a jumpstart on your holiday shopping. (Or do a little shopping for yourself!)
Sooo excited to decorate for Christmas after seeing all of these displays!
You can also find cute and unique clothing and jewelry, delicious food and handmade home decor!
Vintage Market Days Cleveland is October 25th-27th Friday & Saturday 10 am -5 pm and Sunday am-4 pm! Get more details HERE!
I hope you have a fun weekend! I am linking up with Erika, Narci and Andrea for this Friday Favorites post, so be sure to head over to their blogs as well!
Let's Stay Connected!  Instagram | FB Group: Mom Life Simplified |FB Group: Homegoods Happy| Pinterest