Happy Tuesday! We are starting week three of break over here and I can now say we have settled into our summer groove. Today I wanted to share a couple of fun POOL ESSENTIALS that help us along all summer!  Of course all of these could work for the beach too:) While we love time at the beach, I'm not going to lie that I find taking kids to the pool A LOT easier! That extra element of SAND makes things just a little more complicated. Do you agree?! Our pool/beach essentials includes some summer snack ideas, favorite sunscreens and other pool bag must-haves.
While there are moments I miss those baby days, it is days like going to the pool that I appreciate my "bigger" kids. No more floaties, swim diapers and bottles! But somehow, moms of big kids still manage to need a lot of STUFF for the pool. Maybe bigger kids= bigger demands?!
*Some Affiliate Links Used
SNACKS
If you've been following me for a while, you know that I love snack prepping! I try to spend a little time each week putting together from snacks for the upcoming week. I'm finding that summer requires even more snacks than the school year! So I am needing to up my make ahead snack game!!
Yesterday, I tried out a new freezer friendly hummus recipe from Super Healthy Kids and I don't think I will ever go back to store bought! I followed the recipe exactly as listed except for adding a little bit more water to make it easier to blend in the Vitamix.
My new favorite snack prepping tool are these mini plastic snack size containers! I purchased mine from the Dollar Store. They are freezer safe!  I was able to divide the hummus recipe into four containers. I froze three containers and saved one for the refrigerator.
I filled the extra containers with cut up fruit and veggies. Pre-washing and pre-chopping veggies makes life SO MUCH easier!
If it was up to my kids, they would have unlimited funds to hit the pool snack shop. But the snack shop options are both expensive and not very healthy. It is a balance. There are a few days that I let them pick out a treat and then there are most days that we bring our own snacks. I try to make our snacks a little more exciting so that the temptation for the snack shop is not as strong. Here's a list of my Summer Snack Ideas –great for trips to the park, pool and around town!
FUNCTIONAL POOL BAG
Of course, with all of the snacks, there is a necessity to good bags to carry it all! Most of my kids have gotten to the point that they carry their own towels and googles. Woohoo! I bought each of them one of these personalized drawstring bags  and they are still holding up several years later.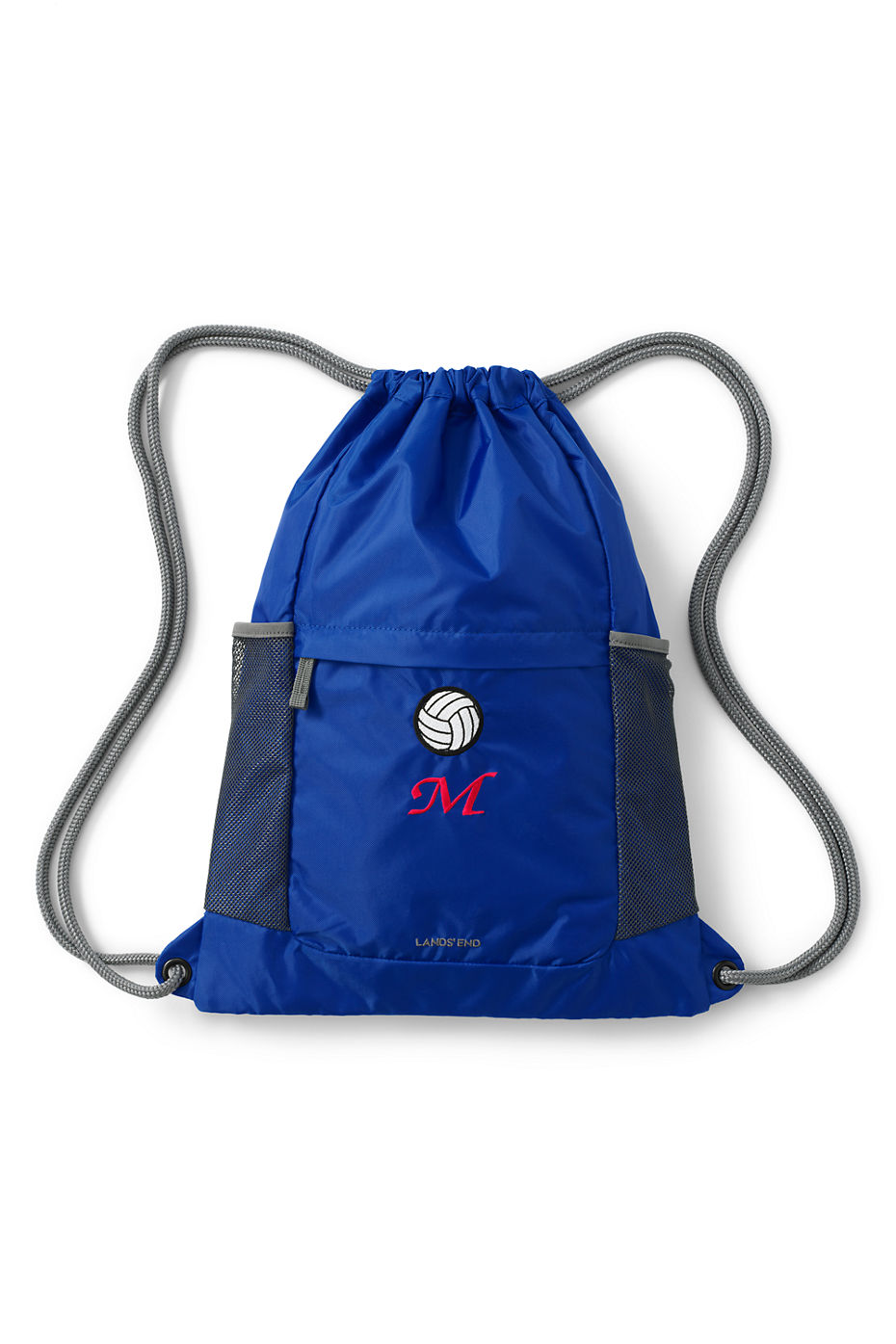 They are the perfect size for a towel, change of clothes, googles, a snack and money (if needed). Once swim season is over, we use the bags for the next seasonal activity!
I've carried a variety of bags myself over the years for pool trips. Everything from Thirty One totes to large straw bags. I just saw these large carry alls on Amazon and I am considering ordering one or two. I have some similar ones that I love to hold all of our beach toys. It's so easy to dump out the sand and wipe these bags down.
Besides large totes, I also love carrying a fun beach bag. My husband got me this Sea Bag a few years ago for my birthday. I love that it is really big and that it has sturdy handles.
Most days,  I opt for a large beach bag to hold towels and toys PLUS a straw purse or a backpack. I like to have my keys, wallet and personal items separate from the pool bag to prevent these things from getting wet!
I hesitated on purchasing a backpack  because I didn't know how much I'd use it. I am so glad that I got this one! I started using when we went on our trip to Washington, D.C. and have pretty much been using it as my purse every since then!
FAVORITE SUNCREENS
I am always on the look out for good sunscreens. The struggle is real when it comes to putting lotion on a child. Am I right?!
We go through a lot of sunscreen and I am constantly picking up another bottle! I try to find ones that are made with less chemicals but also effective and easy to put on.
My new favorite is this Coola Organic Suncreen that I got in my last Fab, Fit, Fun box. This lotion smells so nice and it goes on light. It is my favorite for me. Spray suncreen is way easier to apply on kids so my new favorite is the Banana Boat Simply Protected. Not as bad of a smell as most spray sunscreens. Babyganics has been one of our favorites for years. I use on the kids' faces. It is thicker and takes more time to put on (which when you are putting on kids, time is of the essence!). But it is an effective sunscreen! I like the Trader Joe lotion as well–you can never have enough options.
What is your favorite sunscreen for yourself and your kids?
POOL BAG ESSENTIALS
Lastly, we fill up our beach bag with all the toys we can fit! Every summer I stock up on a few new pool toys…usually they are gifted as part of the kids' Easter baskets.
Our tried and true favorites include dive sticks and pool rings. But one of our absolute favorites, that is more of a sand toy than a water toy is this cupcake set!
This set is one of those toys that has lasted through all three kids and is still used regularly! There are just some toys that are classic and timeless!
Most times, simple is best when it comes to pool toys! My kids also love pool noodles, balls (of all sizes) and water squirters!
Pool Bag Must Haves:
Bandaids
Water
Snacks
Sunscreen
After Sun Lotion
Googles
Hat/Visor
Sunglasses
Towels
Change of Clothes
Toys
*************************************************
Some of my favorite childhood memories are days spent at the pool. I love creating these same memories with my own kids! I don't remember my own mom toting all.the.things to the pool but it sure does seem that POOL STUFF is the norm these days!
What are some of our must haves for a day at the pool??